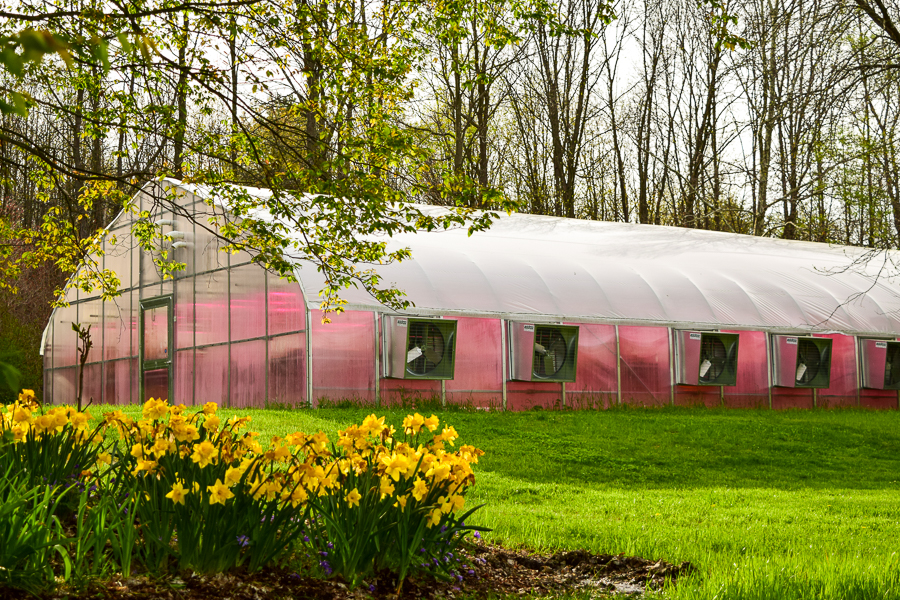 The Florae facility was designed to provide the best conditions for plants and to be as sustainable as possible. We use solar energy and geothermal to run the entire building.
Our greenhouse is divided into three sections – lowland, intermediate, and highland – each with its own finely regulated climate. This allows us to fine-tune our growing conditions, and the plants show their appreciation!
Tour the Florae facility alongside Summer Rayne Oakes in an episode of Plant One On Me.
For anyone who is curious about how we grow our plants, we've provided an extensive description below. Please note we adjust all our settings on a seasonal basis.
The Greenhouse
Automation
Our entire greenhouse is automated. From lighting to temperature control, humidity to irrigation, nearly every single system in our greenhouse is managed by a Wadsworth Seed Control. This control system allows us to be more hands off, leaving us with more time to dedicate to propagating plants and providing great customer service!
Lighting
Our greenhouse receives natural light from dawn till dusk, filtered through a 70% shade cloth. On cloudy or shorter winter days, the natural light may not be enough. If this is the case, supplemental light will turn on. We use Philips GreenPower LED Toplighting Linear 2.1 Regular Output (RO). Our light PAR thresholds are listed below, and our lights are programmed to run from 6:00am – 9:00pm.
Heating and Cooling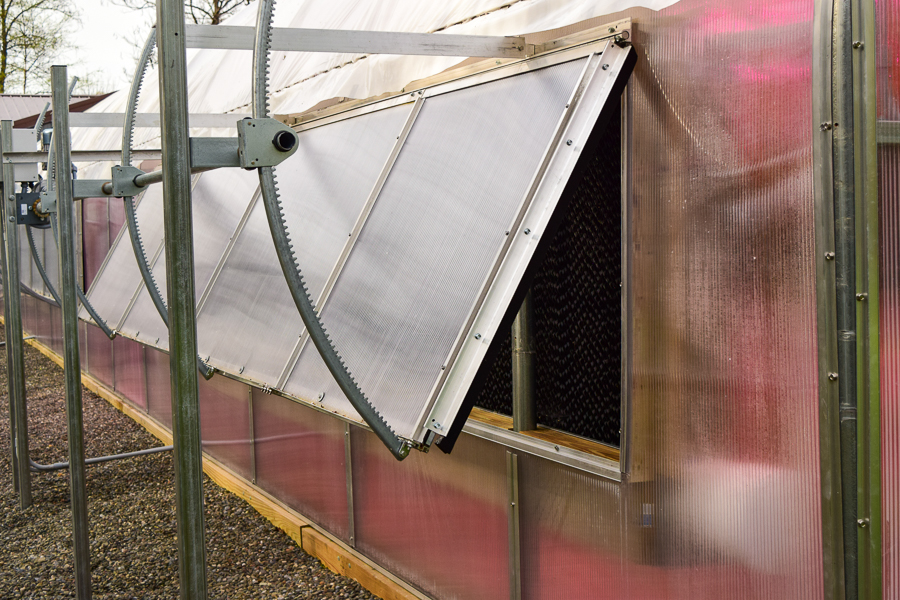 When building any complex system, it's best to eliminate single points of failure. As such, we use two cooling and two heating mechanisms in our greenhouse and throughout the Florae facility: evaporative cooling, propane heating, and geothermal heating and cooling. We hired an engineer to dial these systems in, and we couldn't be prouder of the results.
Our geothermal system is one of the coolest parts of our facility. It supplies the vast majority of our temperature control. Embedded alongside the greenhouse are six, 500-foot bore holes. These are used in conjunction with radiant flooring, which can conduct heat into or out of the greenhouse. This system has a capacity of over 300,000 BTUs and allows us to achieve heating and cooling with far less energy than conventional methods.
Each section of our greenhouse is also outfitted with a wet wall system. On the hottest days of the year, these wet walls work in conjunction with the geothermal system to produce substantial temperature reduction.
Finally, on the coldest days of the year we enlist the help of high efficiency condensing Modine Effinity PTC propane heaters. We work hard to minimize our fossil fuel usage, but we never want to have a single point of failure!
| | | |
| --- | --- | --- |
| Greenhouse | Target Daytime Temperature | Target Nighttime Temperature |
| Lowland | 87° – 91° | 68° – 71° |
| Intermediate | 79° – 83° | 63° – 66° |
| Highland | 75° – 78° | 52° – 55° |
All temperatures listed in Fahrenheit.
Watering
Our greenhouse is automatically watered every three days, when our misting systems run for 9 consecutive minutes. We schedule the irrigation to occur in the morning to replicate when rain showers normally occur in the wild. We use reverse osmosis water in the greenhouse.
| | |
| --- | --- |
| | Target Relative Humidity |
| All greenhouses, day and night | 75% |
Electricity
We get our electricity from a local community solar project named Solar Farms New York, which has a solar farm only a few miles from our facility. In addition to power from the grid, we have a standby Kohler KG45 Generator in the event of power failure.
Micropropagation/Tissue Culture Lab
Our tissue culture lab is where almost all of our plants are propagated. To grow these plants in tissue culture, we obtain material from a diverse set of sources, including creating seed via our in-house breeding program and working with private growers and nurseries across the globe.
Florae is venturing into tissue culture of non-carnivorous plants as well, starting with orchids and aroids. As we expand our palette, we hope to offer you an ever growing selection of sustainably produced rare plants. Stay tuned!