Shipping and Live Plant Guarantee
---
Learn about our Shipping and Live Plant Guarantee policies.
Shipping
All orders have a live plant guarantee and are shipped using FedEx 2Day or USPS Priority Mail.
Shipping with FedEx 2Day
All orders shipped using FedEx have a Live Plant Guarantee (see below). If you prefer to pick your orders up, please put your preferred pickup address as the delivery address and put "PICKUP" in your order notes (see example below). Please visit the FedEx website for eligible pickup locations. For more information about picking up with FedEx, please read this guide.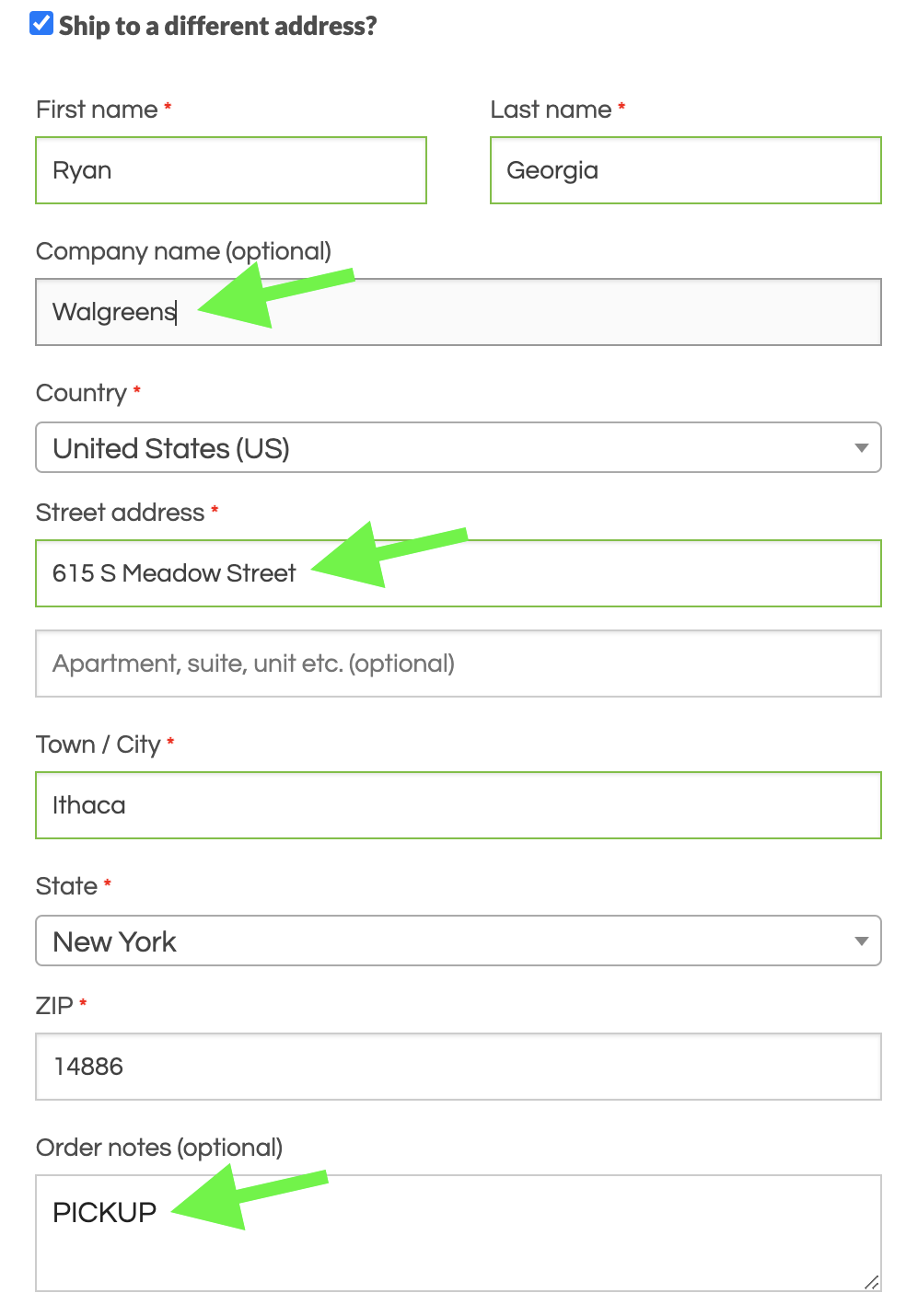 Shippings Charges
FedEx: $14.50 + $1.20 per plant
USPS: $10.20 + $1.20 per plant
Shipping charges for potting mixes varies by volume and location.
For example, shipping charges for two plants is $12.60 with the USPS and $16.90 with FedEx.
Packaging
All of our plants are shipped potted. While it takes us a long time to prepare, we've found this the best way to ensure plants arrive safely. We include a free heat pack in all orders (FedEx and USPS) when necessary.
Make sure you are present at the delivery address and can immediately bring your plants inside. If not, please coordinate a pickup with your shipping provider. We do not guarantee safe delivery of our plants when plants are left outside for a prolonged period of time by the customer.
We do not ship internationally. Only domestic shipping addresses will be accepted at checkout.
Shipping Schedule
It may take us up to 10 days to process your order. Please be patient. We are committed to packaging your plants slowly and correctly rather than quickly and sloppily. Florae ships Monday through Wednesday year-round. We may ship on Thursday during warmer months.
Florae may hold orders if weather is hostile to the health of your plants.
Combining Orders
If you make multiple purchases at once, we allow order combination to reduce shipping charges.
You will see the option to "Combine with Existing Order" at checkout when:
You have an open order AND
That order was placed

while your were logged in to your account.
If you checked out as a guest (i.e. you were not logged in to your account), you will not see an option to combine orders. You will need to place an entirely new order. We are not able to combine orders purchased by guest accounts.
Live Plant Guarantee
For applicable orders, we guarantee that all our plants will arrive in good and healthy condition. If you believe your plant arrived damaged, please take photos of the plant within 24 hours of the plant's arrival and send to [email protected].
If it is assessed that the plant has been damaged to a point that its growth will suffer and its value is significantly compromised, we will either send you a replacement (when possible) or provide you with store credit equivalent to the value of the order. Please note store credit will not be issued if the damage is not significantly detrimental to the value of the product (i.e. a broken pitcher).
Store credit will not be issued if the damage is perceived as a result of negligence. This includes leaving packages outside on extremely cold or hot days.