Shopping The Drop and Auctions
---
The Drop
Every other Sunday at 6:00pm EST, we release new plants. The plants included in each Drop are announced in our newsletter several days beforehand.
When we release a Drop, a large number of customers may be trying to purchase the same plants. Whoever checks out first is the person who will receive the order. If you are hoping to purchase a specific plant during a Drop, we highly recommend the following:
Ensure you have a strong internet connection.
Have the Shop page open before 6:00pm EST, and immediately refresh the page once the clock hits 6:00.
Create an account before checking out. This will ensure your shipping and payment information is saved.
Please note if you have an item in your cart for more than 10 minutes, it will be removed from your cart and available to other customers. Be sure to check out quickly!
To access the Drop, go to the Shop page. In the left hand column under "Product Tags" you will see a check box for the upcoming Drop. Click that box and you will be shopping the Drop!
If you receive an error message during checkout, it means someone else completed the order before you. You are welcome to email us at [email protected] if you missed out on a plant you wanted. We only release plants once they have met our most stringent quality standards, so more plants may become available after the Drop.
Auctions
From time to time, we will post plants in an auction. This is typically done for exceptionally rare or exciting new plants.
Participating in Auctions
If you have never purchased from Florae before, your account must be verified to participated in an auction. To become verified, please follow these instructions.
Create an account
Go to any auction product page
Click "Verification Form"

We review each bidding request as quickly as possible.
Automatic Bidding
To set up automatic bidding on an auction listing, enter the maximum amount you'd like to pay for the item and select Bid. Incremental bids will be made on your behalf to keep you in the lead but only up to your limit.
If you are outbid you will receive an email and you can decide if you want to increase your maximum limit.
Auction Watchlist
Any plants that you bid on will automatically be added to your auction watchlist page. You may also add plants to your watchlist by clicking "Add to watchlist!" on each product's page.
Payment
All auctions must be paid for within 48 hours. If an auction is not paid for in 48 hours, your account will be placed on a ban and the auction will forfeited.
FAQ's
Why was I immediately outbid?
If you are outbid immediately after placing a bid, it's likely that another bidder is using automatic bidding and has a maximum limit higher than yours. You'll need to increase your maximum limit in order to be the highest bidder.
Can I redact my bid?
No. Once a bid is placed it will not be removed.
Can I turn off email notifications?
You can control auction email notifications in your account settings.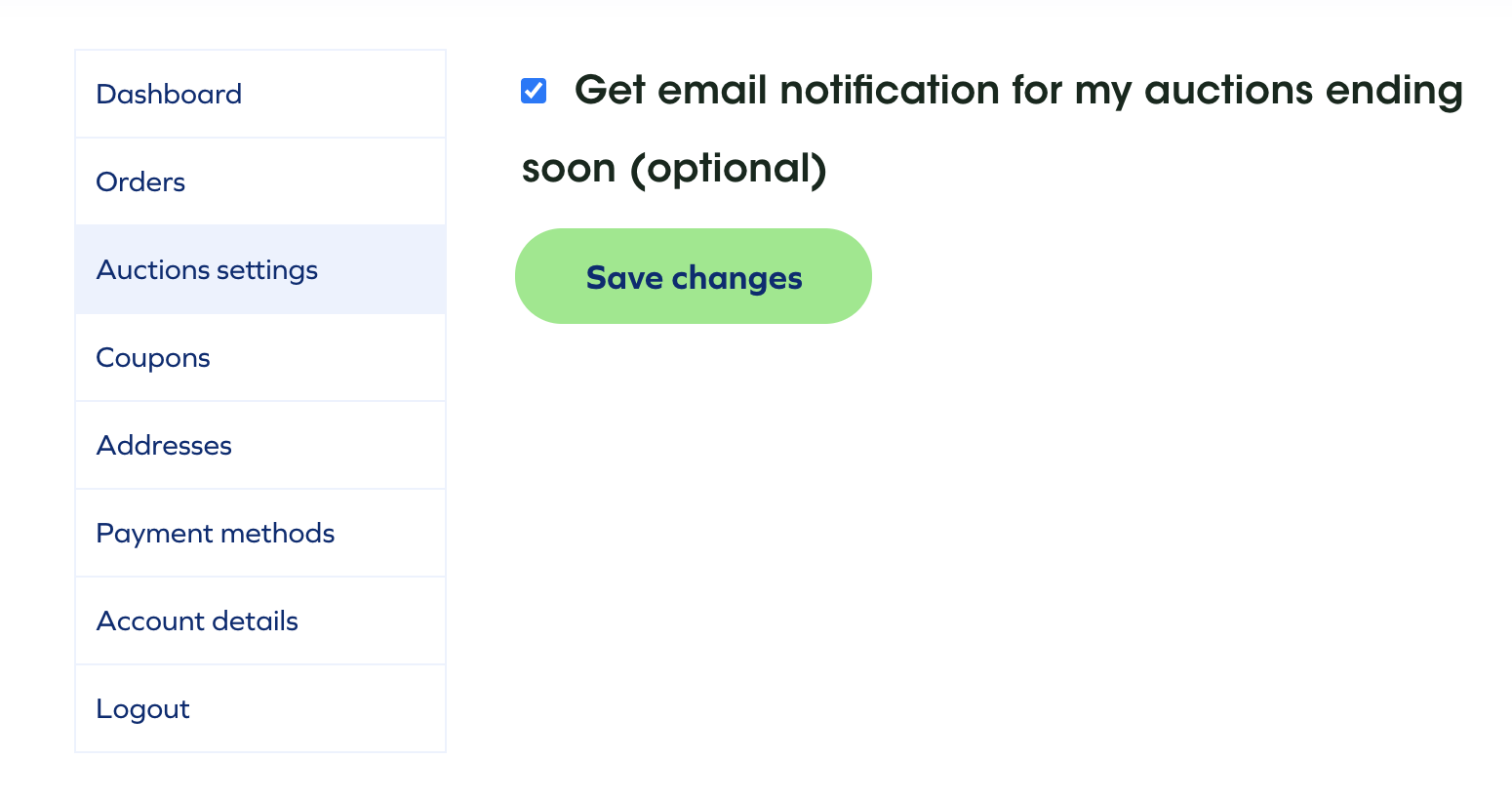 Preorders
We occasionally offer plants on preorder. By waiting to receive a plant, customers can purchase at a lower cost than would normally be available.
If you plan to participate in a preorder, please be aware of the following terms:
Shipping
Plants on preorder are shipped as soon as they are ready. You will not receive a notification that your pre-order is about to be shipped. If you will not be able to receive your plant due to travel, please let us know ahead of time.
The timeframe provided for preorder fulfillment is an estimate only. We cannot guarantee when preorders will be shipped.
Cancellation
In the event a plant is deemed unviable for shipment, the order will be refunded in full.
Customers can cancel their preorders, less a 20% cancellation fee.
Preorder Updates
If a preorder will be fulfilled in <90 days, update emails will not be sent. Update emails are only sent when the preorder takes >90 days.
Plant Selection
If a cutting is being preordered and multiple cuttings are available, the growth point cutting will be given to whoever purchases first.
Each cutting preorder will contain a minimum of two nodes.